Customer Service Representative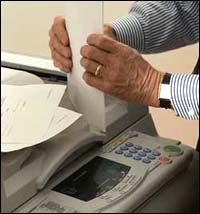 Do you enjoy working with the public? Do you have a "do what it takes" attitude towards customer service? Are you self-motivated?
If so, we are looking for you!
Minuteman Press at The Falls is in need of an self-motivated individual who enjoys working with the public who seeks an opportunity to grow in the printing & graphic arts industry.
If you are detail oriented, willing to learn & have a positive attitude, you need to contact us.
The CSR is the primary point of contact for walk-in and telephone customers. Responsibilities include estimating, order entry & tracking and use of state of the art equipment.
Previous experience in the printing industry is highly desirable but not an absolute requirement for someone with a good, positive attitude and willingness to learn with a desire to work in a dynamic small business.
The position is full time. Hours are 9:00 - 5:30, Monday to Friday.
Salary is negotiable & commensurate with experience.
TO APPLY:
Download & fax the employment application to 305-256-6903. You should also include your resume.